Messages

1,101
Reaction score

1
Location
Hopefully a new project justifies a new thread, instead of tacking on to Assburger's Creations.....
In between work, Ed's Black Terror of Death, and my wife's 1973 CB175 being brought back from the dead, I've finally begun the LowRider v2.0 project....
As it sits, it will have the Honda ATC rear axle, the Sachs SA2-290 motor, snow mobile torque converter, 4.80x8 (16" dia.) trailer wheels, and a comfy butchered office chair. This will be my first "Ground Up" project... this is what I have so far. I'll also scan in my latest doodle/scribble revisions to give an idea where this is heading. I'm pretty psyched about this one.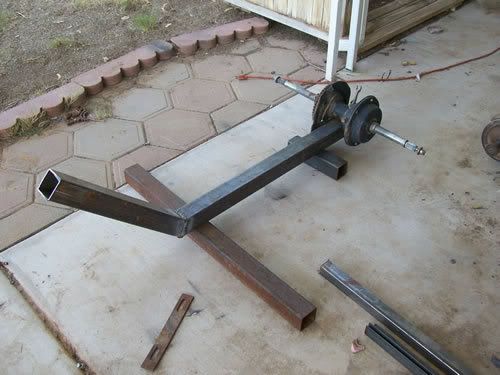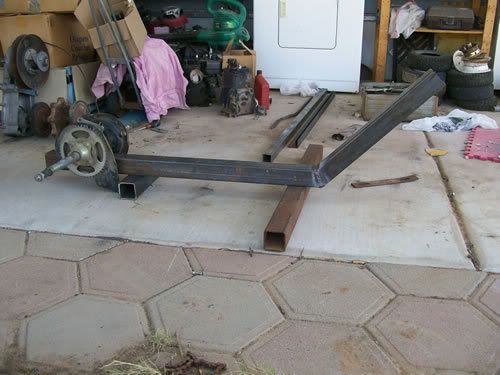 The main (only!) frame rail has been welded up, and the axle is "mocked" in place where it will go. My next step is to cut/weld on the uprights that'll support the engine and rear axle.