I've got 4 of the
ML22-12 - 12 Volt 22AH SLA Battery - Mighty Max Battery​
wired in series for 22AH at 48v. These are connected to a 2k BLDC motor/controller setup through a 50amp fuse.
Motor: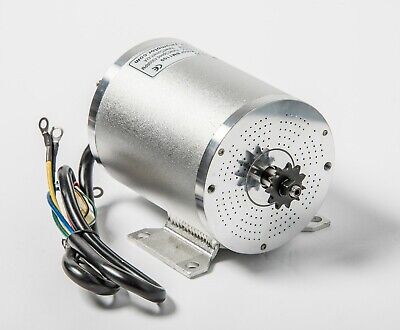 Type of motor: DC, Brushless (BLDC). Boma Style, Made by Yalu Motors. NewBM1119 2 000W 48V motor with mounting bracket. for electric scooter, mini bike quad, Go-Kart, eATV, Quad, Trike. - Chain drive (11 teeth sprocket) #T8F chain 8mm pitch.
Controller:
Amazon.com : Cozyel 48V/72V 2000W Electric Bicycle Brushless Motor Speed Controller for E-Bike & Scooter : Sports & Outdoors
We have some led lights hooked up, a controller fan and a speedo all probably drawing less than 5amps at 12v.
The problem is that when the battery draws down to ~56%, but go kart starts to sputter/surge. Seems like a capacitor is filling up and discharging every second or so. I assume this is normal behavior for these SLA batteries and there's nothing I can do about it. But I'm hoping this is not normal behavior and I can either introduce a component or adjust a component to allow the battery to drain to closer to 10% before power is lost.