Hey all,
Okay here's the deal. We need to replace these axle bearings and haven't figured out an easy way to remove them.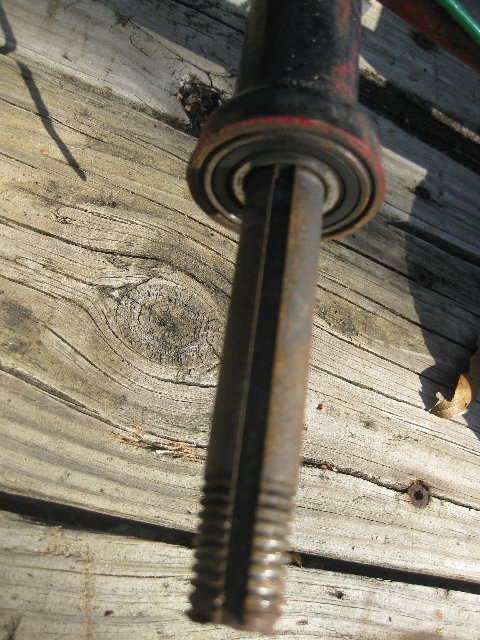 I was thinking that if there is some kind of flange that's a part of the axle on either side behind the bearings then you could just whack the end of the axle and pop out the other side's bearing, then switch to the other side. Is that the case or do I need to just tear into them?
Also we haven't been able to find a replacement drive hub. Been to just about every web-store. This hub mounts the wheel, sprocket & brake all-in-one. What options are out there as an alternative?