Pics of The Test Drive
Early Photos
include "/srv/www/www.diygokarts.com/top-ads.html"; ?>
These photos were taken during the test drive.
Since then, the bike's been painted, a seat made, and a lot of reinforcing of the joints has been done.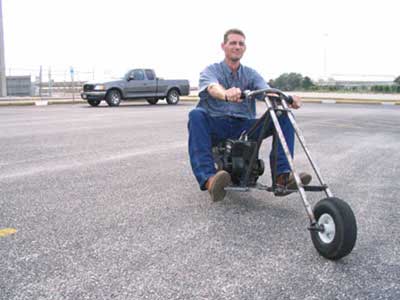 We used a 3 HP B&S engine for the project. This was enough power for us to clock the chopper at 27 MPH with a 200 pound rider! The rake is pretty extreme, but the handling is good enough to be quite enjoyable.