Haha Thank Wes I never thought you'd miss me
I'm still here just been insanely busy from sun up to sun down and then some. Definitely glad to have another buggy in the fleet over here. Ever since I broke that thing I've been wanting to put a 420 on it but just needed to have reverse. CT is not the easiest place to ride either but I'm lucky to have some cool spots right near the house. Thanks for subscribing to the channel! I'm gonna post a video on there of this entire build as soon as I can find the time to edit it. And of course I won't try to talk you out of picking up a buggy lol. Me and Nicole had a blast just cruising around the woods the other night. If your gonna pick up a buggy let me know what you find and I could give you some good advice on the ups and downs of them.
---------- Post added at 06:48 AM ---------- Previous post was at 06:44 AM ----------
Quote:
Originally Posted by
JTSpeedDemon
Jealous.....
There's a reason why I don't have a two seater go kart:
No one to ride with!
JT how you gonna pick up any chicks if you only have one seat. if you buld it they will come
---------- Post added at 07:37 AM ---------- Previous post was at 06:48 AM ----------
Quote:
Originally Posted by
Hellion
It certainly helps our case to obey the rules of the road anyway and to avoid riding in the wrong lane or some other buffoonery.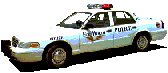 Haha so I guess you have seen my videos. That was a demonstration of how to ride wheelies in Europe
really tho I live in a cool area and all the people around here are used to seeing me on one wheel for the past 20 years. Lately I've got half the neighborhood and they're kids out playing too and everyone's been having a good time! That little red roadster is fun little machine! I'm gonna do another couple off road buggys but have some cool plans for some bada$$ street karts in the future!